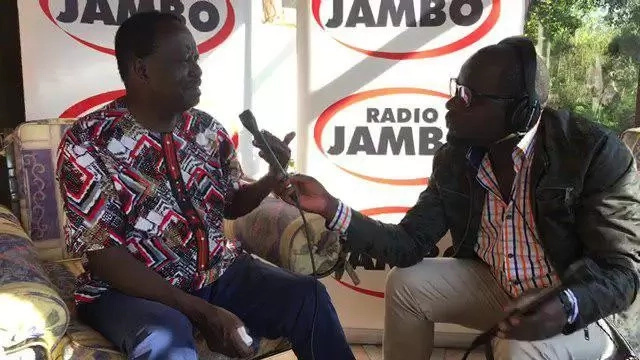 In the town of Bondo, the rural home of opposition leader Raila Odinga, a large crowd confronted officers outside the police station, scattering as live shots were fired.
Election officials have been locked in crisis meetings since the decision, as debate raged over what Odinga's move could mean for a dramatic election saga that saw President Uhuru Kenyatta's August 8 victory annulled by the Supreme Court.
Kenyan police used teargas on Friday to disperse protesters in the country's three main cities, Reuters witnesses said, as a standoff between the government and opposition leaders over a planned repeat presidential election continued.
Odinga said that based on a 2013 Supreme Court ruling, Kenya's Independent Electoral Boundaries Commission (IEBC) now had 90 days to accept new nominations following his withdrawal this week from the rerun against President Uhuru Kenyatta. More protests are expected. Three of them are gunshot injuries.
The opposition leader said he could return to the Supreme Court to seek a clarification, but if the IEBC went ahead with the October 26 election it would be "in breach of the law".
However, Odinga on Tuesday announced he would not take part, accusing the IEBC of failing to make fundamental reforms.
But the IEBC appears to be pushing forward with plans for the vote, saying only that Odinga had yet to submit the required form to officially pull out of the race.
The government ban on protests has further angered the opposition National Super Alliance (NASA) coalition.
Supporters of opposition leader Raila Odinga have been holding regular demonstrations in Mombasa, Kisumu, and the capital Nairobi to push for election reforms before the October 26 re-run of Kenya's presidential election.
However, the opposition pushed ahead with protests on Friday, and plans to stage daily rallies next week. Since then a series of demonstrations have seen police teargas protesters, who in some cases have grown violent, with no deaths recorded.
In Nairobi, opposition legislators were repeatedly tear gassed as they tried to drive into the city centre.
Siaya Senator and NASA lawyer James Orengo on Wednesday, October 11, claimed that Raila has not dropped out of the race as Jubilee leaders think. Kenya adopted an electronic system following the flawed 2007 election which sparked ethnic violence that left more than 1,000 people dead.