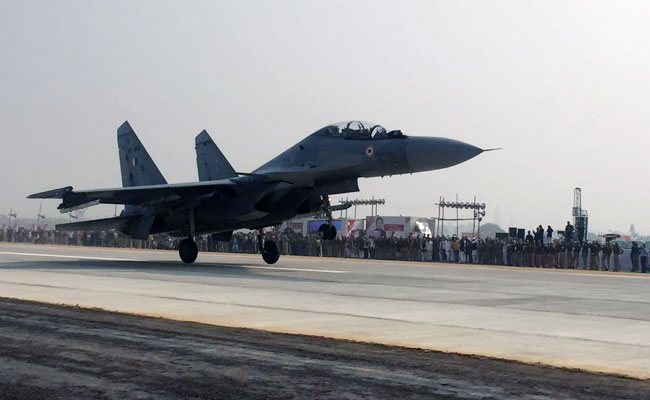 For the first time, the C-130J Super Hercules transport aircraft is joining the IAF's special drill to land planes on the expressway.
According to PRO, Defence (Central Command), Gargi Malik Sinha, the Air Force will conduct the aircraft touchdown exercise on the Agra Expressway near Bangarmau in Unnao district. "The aircraft can bring a large amount of relief material and can also help in evacuating people", Sinha said. The commandos and their vehicles will disembark and take positions for the rest of the exercise."Once the commandos are in place by 10:15 am, three Jaguar deep penetration strike aircraft, two formations of three aircrafts each of Mirage and two formations of three aircraft each of Sukhoi-30 will carry out a touch and go manoeuvre on the expressway".
On the other hand, the Vice Chief of Indian Air Force Air Marshal SB Deo termed the landing exercise as an "important operational achievement".
In November 2016, six fighter jets of the IAF touched down on the newly-built Agra-Lucknow Expressway. These commandos will be extricated from the same spot when the C-130 will make a landing for the second time.
Many highways have been cleared by the government to be used as airstrip for emergencies such as disaster relief, humanitarian assistance, as well as during war or conflict.
To ensure a smooth conduct of the touchdown by IAF aircraft, traffic restrictions will be placed on the Agra- Lucknow Expressway for general public from 23 October to 24 October. The first to do so will be three Jaguars, India's only tactical nuclear bomb carrying and ground attack aircraft, followed by six Mirage 2000 in groups of three, and then six SU-30 MKIs.
The IAF has contracted 272 Su-30 MKI fighter planes out of which almost 240 have been delivered.