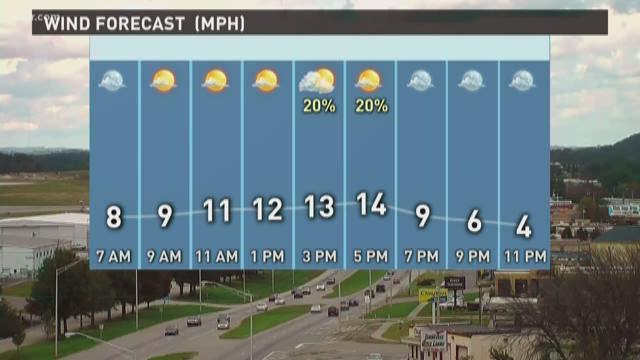 As a Result, the National Weather Service has issued a Freeze Warning in effect for the counties of Winnebago, Hancock, Worth, Cerro Gordo, Humboldt, Wright, and Franklin counties.
Areas shaded in blue are under a frost advisory.
Freezing temperatures are possible again Sunday morning. Temperatures Saturday morning are expected to be the coldest temperatures of the season with many of us experiencing our first freeze.
The advisory will go into effect at 2 a.m. Wednesday and last until 8 a.m., the weather service said.
It's important to do not forget to cover your sensitive plants or bring them inside if possible. If skies remain clear throughout the night, some of the typically colder rural areas will see temperatures as cold as 30 degrees. If they are in the ground, plants can be covered with old bed sheets, burlap, fabric or cloth-like frost covers that are sold in hardware stores. These conditions will kill crops and other sensitive vegetation.
The counties under a frost advisory are Lauderdale, Limestone, Madison and Jackson.
Temperatures should bounce between the 60s and 50s through the weekend and into early next week.