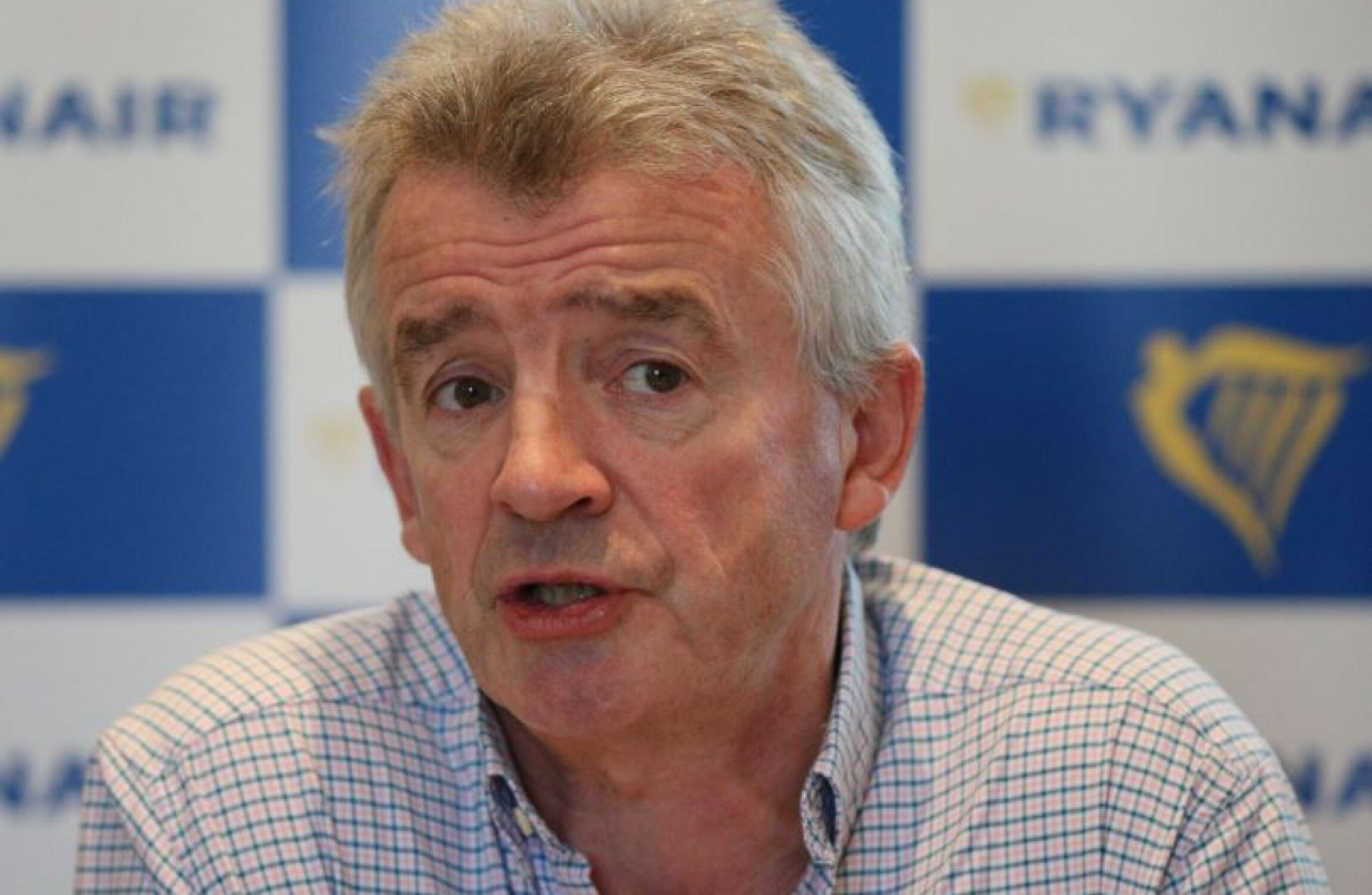 Thousands of commuters are outraged this morning after the country's low cost budget airliner Ryanair have announced they will be cancelling between 40 to 50 flights a day over the next six weeks.
Ryanair blames a combination of air traffic control delays, weather disruptions, and the impact of increased holiday allocations to pilots and cabin crew.
Following initial confusion among passengers on Friday, a Ryanair statement said its decision resulted from a need to "improve its system-wide punctuality which has fallen below 80 per cent in the first two weeks of September".
Michael O'Leary's carrier said yesterday: "Flights are operating as scheduled unless an email confirming a cancellation has been received".
The Irish Travel Agents Association has called on the airline to publish a full list of the flights to be cancelled over the next six weeks.
Ryanair has advised customers that flights will operate as scheduled unless passengers receive a cancellation email.
Ryanair says that less than 2% of its flights will be cancelled and the move would help it hit its annual punctuality target of 90%.
Karen Naughton Brill said her daughter's plan to celebrate her 21st birthday in Amsterdam was "ruined" when the flight was cancelled.
More information on your rights as a passenger when your flight is cancelled is available here, but the rules for compensation are outlined on their website as below.
The cancellation of flights has left many would be holidaymakers angry as the announcement came after many people booked flights with the airliner.
It means that dozens of flights every day across Europe will be cancelled without warning leaving holidaymakers stranded.
Ryanair's head of communications, Robin Kiely said: "We will be doing our utmost to arrange alternative flights and/or full refunds".
Dublin flights affected on Saturday included Paris, Barcelona and Madrid, and flights in from Amsterdam and Edinburgh.
A spokesman said this figure was "unacceptable" and the company has apologised to affected customers, who it said will be offered alternative flights or refunds. Compensation may also be payable depending on the notice period Ryanair has given you.