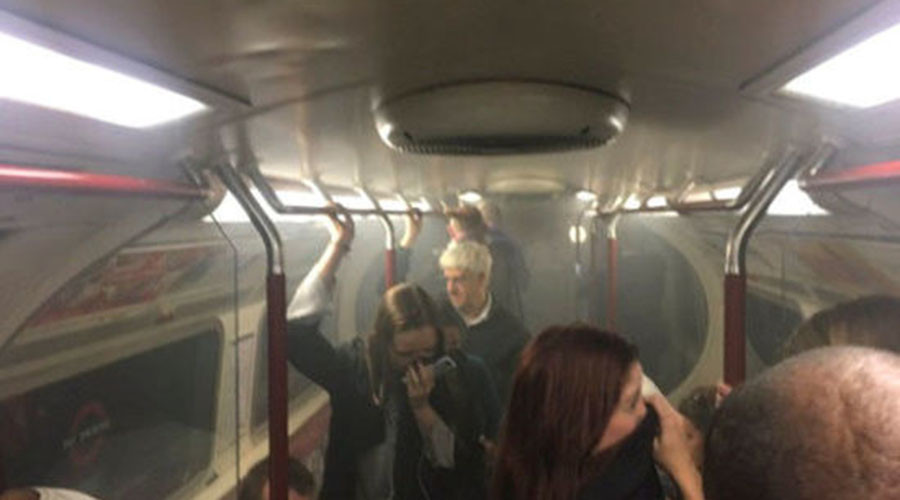 Passengers fled Oxford Circus station in pain as the train arrived into the station, and filled the underground in smoke. The rest of the Bakerloo line was affected by the incident, there no service between Elephant & Castle to Harrow & Wealdstone northbound, but southbound travel is reportedly still running smoothly.
There were reports of panic on London Underground this morning after a series of carriages on the Bakerloo Line filled with smoke.
An outpouring of smoke from a train on the platform in Oxford Circus prompted the station to be evacuated.
Transport for London confirmed the fire was caused by an electrical fault and said a "comprehensive investigation" will take place.
Shocking pictures posted to social media showed smoke pouring from carriage doors as commuters headed to work during the morning rush hour.
"Station remains closed. Cause of fire not now being treated as suspicious", British Transport Police said in a tweet.
London Fire Brigade said it had dealt with a "small fire" on a Bakerloo line train and that they are investigating the cause. "Four people were treated for smoke inhalation with two taken to hospital as a precaution".
She said the evacuation was orderly but another disagreed, describing it as "absolute madness".
Smoke in the tunnels and station evacuated.
Tom Richell was about to enter the station as alarms were sounded. An alarm was going off with an announcement asking for the "captain". "Just get back". She looked scared.
"But once I got away from Oxford Circus and I reached Great Marlborough Street I checked Twitter and saw that there was a fire".