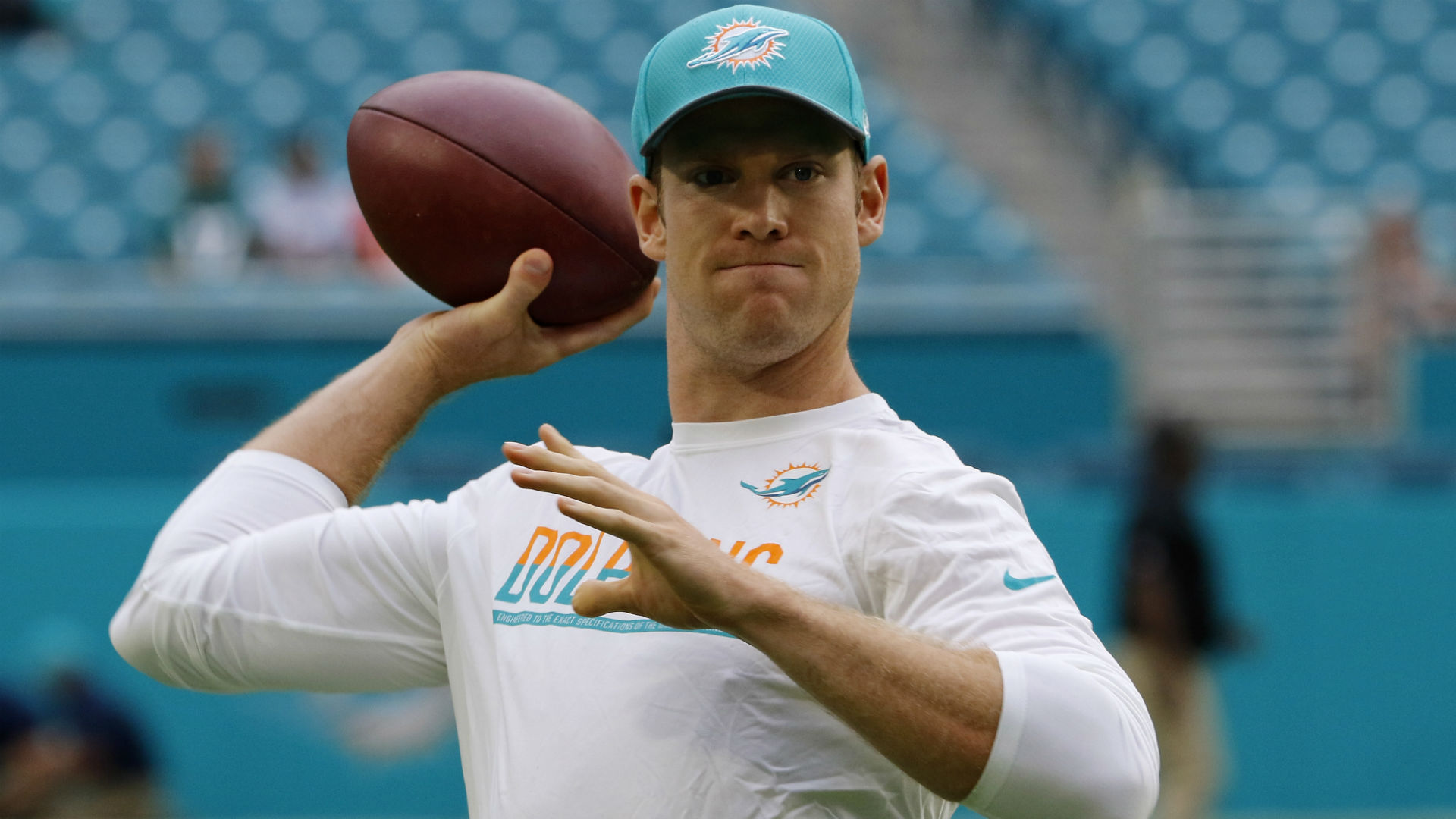 Ryan Tannehill has opted for season-ending surgery to fix a torn ACL in his left knee, according to the Miami Hearld's Armando Salguero.
The Texas A&M product went down with sprained ligaments in the same knee he injured last week resulting in the surgery he'll undergo to fix his ACL.
Tannehill's replacement, Jay Cutler, practiced for the second time Saturday and might play in Thursday's exhibition game against the Baltimore Ravens.
Tannehill's $17.98 million salary for this year is fully guaranteed.
Tannehill originally injured his knee during Miami's Week 14 matchup against the Arizona Cardinals last season.
The 29-year-old could have bypassed surgery and rehabbed the injury, but both Tannehill and Gase agreed that surgery was a better option.
Miami will have a hard decision to make after this season.
Cutler, who had been released by the Bears in March and found little interest in the free agent market, had begun to pursue a career as an analyst on Fox football telecasts, but he had an out clause should an NFL job arise. Brandon Doughty and David Fales are further down the Dolphins' quarterback depth chart.
Cutler, 34, started 15 games in 2015 with Gase as his offensive coordinator, throwing for 3,659 yards with 21 touchdowns and 11 interceptions.
Tannehill will miss the entire 2017 campaign after tearing his ACL in training camp. The Dolphins consulted with specialists before the team and Tannehill decided on surgery.