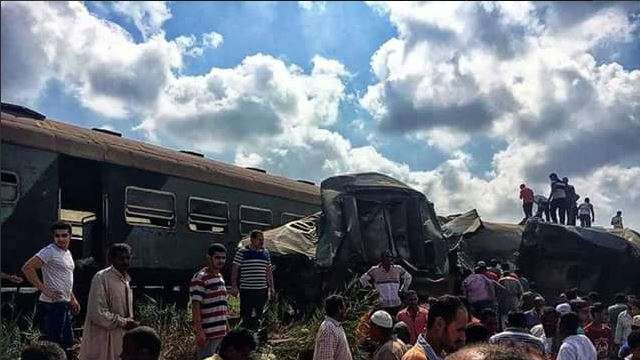 In a previous statement the ministry said that 20 people were killed and another 88 injured in the incident.
Authorities said one of the trains had departed from Cairo and the other was from Port Said.
One train was travelling from Cairo and the other from Port Said when they hit head-on in the northern coastal city of Alexandria, local media report.
At least 41 people were killed and almost 180 others injured today after two trains collided near Egypt's coastal city of Alexandria, officials said.
Some 25 people are dead and 65 injured, it was reported.
In 2012, a collision between a train and school bus on a rail crossing in the town of Manaflut in Upper Egypt killed 51 people, mostly children.
The deadliest accident on Egypt's railways dates back to 2002 when 373 people died as a fire ripped through a crowded train south of the capital. Rescue teams, meanwhile, continued to look for more bodies and injured passengers inside the carriages.
Both the transport minister and the head of the railway authority head were forced to resign as a result of that accident, which was blamed on a train signal operator who fell asleep on the job.
Two senior medical officials in Alexandria, Mohammed Abu Homs and Magdy Hegazy, gave the casualty tolls for the tragedy on Friday, cautioning that the death toll was likely to rise further.